Geographic Question Answering Workshop
Description of topic and rationale
The workshop on geographic question-answering (GeoQA) will be held in conjunction with the International Conference on Geographic Information Science (GIScience) in Leeds, United Kingdom, for half a day (13:30 -17:00) on September 12, 2023. We welcome submissions of vision/position papers on geographic question-answering as well GeoQA tools and datasets to be presented at the workshop.
Driven by the need to answer geographic questions in people's daily life and the potential of searching for geo-analytical resources for scientists, GeoQA has recently become an area of intensive research. A lot of progress has been made in GeoQA subfields, such as geographic corpora and knowledge graph construction, spatial concept recognition and annotation, question parsing and translation, spatial query extension, as well as spatial knowledge encoding and resource composition. Meanwhile, there are many challenges that remain unsolved, such as extending large GeoQA datasets for machine learning, generalizing language models to different question types, integrating spatial knowledge and resources, and improving the retrieval performance of geoQA systems. Therefore, in this workshop, we aim to bring together researchers from diverse disciplines to compare early GeoQA systems, discuss state-of-the-art geoQA research, and discover challenges and future directions.
Contributions
We welcome contributions in the following two forms:
One-pager on GeoQA datasets (e.g., corpora, question-answer pairs) or GeoQA tools. Datasets and tools will be demonstrated and tested in a hands-on session.
Position or vision paper no longer than 2 pages (including references). Papers will be presented in a lightning talk session and each has 5 minutes.
Papers should use the GIScience template and be submitted in pdf format via the easychair platform. Submissions will not undergo peer review but will be evaluated based on the interest for the workshop.
Topics
GeoQA tasks and spatial question types
Conceptual foundations of GeoQA
GeoQA question corpora and answer datasets
GeoQA metrics and validation approaches
Knowledge systems and ontologies for GeoQA
Document datasets and retrieval systems for GeoQA
Machine learning for GeoQA
Phrase analysis, grammars and NLP for GeoQA
Entity disambiguation and georeferencing for GeoQA
Reasoners and algorithms for GeoQA
What makes GeoQA special, as compared to QA?
Comparison of GeoQA approaches and systems
Important Dates
Submission deadline: June 9th 2023
Notification of acceptance: July 10th 2023
Workshop date, time and place: 12 September, 13:30 - 17:15, University of Leeds, UK
Program
Preliminary programme 12/09/2023, afternoon session 13:30 - 17:15
(13:30 - 13:45) Introduction and get to know
(13:45 - 14:15) Keynote by Gengchen May
(14:15 - 14:35) GeoQA corpora:

The Geospatial QA Dataset GeoQuestions1089 (Konstantinos Plas)
The GeoAnQu corpus (Haiqi Xu)

(14:35 - 14:45) Coffee break
(14:45 - 15:35) GeoQA systems and approaches:

The Question Answering System GeoQA2 (Sergios-Anestis Kefalidis)
Using large language models in analysing cultural heritage reports (Ehsan Hamzei)
Answering geo-analytical questions with QuAnGIS (Simon Scheider)

(15:35 - 15:45) Lightning talk + discussion: The potential of self-supervised generative models for geo-analytical question answering (Haiqi Xu, Simon Scheider)
(15:45 - 16:00) Coffee break
(16:00 - 16:45) Hands-on session with short introductory tutorials on GeoQA2 (Sergios-Anestis Kefalidis) and QuAnGIS (Martin Tomko, Haiqi Xu)
(16:45 - 17:15) Discussion and wrap-up
Documented links to systems and data sets
Documented links to geoQA datasets and question corpora
Documented links to geoQA systems and demos
Contact
For further details, please email any of the conference organizers:
All questions about submissions should be emailed to Haiqi Xu (h.xu1[at]uu.nl).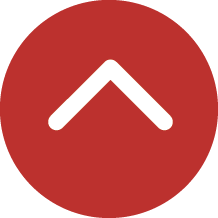 Collocated with the 19th International Conference on the Semantic Web, Athens, Greece
Virtual Event
November 2, 2020 at 9:00 - 13:45 CET
Workshop Overview
AI4LEGAL aims to bring together Artificial Intelligence and practitioners to discuss issues related to the digitization of legislation and other legal documents in today's interconnected world.
Legislation applies to every aspect of people's living and evolves continuously building a huge network of interlinked legal documents. Therefore, it is important for a government to offer services that make legislation easily accessible to the citizens aiming at informing them, enabling them to defend their rights, or to use legislation as part of their job. It is equally important to have law professionals (lawyers, judges, etc.) access legislation in ways that allow them to do their job easily (e.g., they might need to be able to see the evolution of a law over time). Finally, in the age of the Web, it is important to enable software developers to develop applications for citizens and law professionals easily, by connecting the available laws with other kinds of government or private sector information. Towards this direction, there are already many countries in Europe and elsewhere that have computerized the legislative process by developing platforms for archiving legislation documents and offering on-line access to them using standards such as Akoma Ntoso (aka LegalDocML) which is an OASIS standard, the European standard CEN-MetaLex, the European Legislation Identifier, the European Case Law Identifier etc. There also private companies (e.g., ROSS Intelligence, LexisNexis, RAVEL, LexMachina etc.) that specialize on providing digital services for law, case law, compliance, contracts, etc.
The vision of the AI4LEGAL international workshop is to bring together Artificial Intelligence and practitioners to work on the problem of digitization of legislation and legal documents in today's interconnected world. As can be seen from the topics, this research area has a lot to contribute.
There are already established conferences on AI for legislation such as the International Conference on Artificial Intelligence and Law (ICAIL) or the International Conference on Legal Knowledge and Information Systems (JURIX). However, this area has not attracted so far the attention it deserves, given its importance in people's lives and its economic importance, from researchers and practitioners from the Semantic Web area, especially in comparison to other application areas targeted by the conference (e.g., social media). The vision of the AI4LEGAL workshop organizers is to change this.
The workshop is supported by three European initiatives:
AI4EU, this is currently the biggest European project in Artificial Intelligence. AI4EU pays special attention to human-centered AI issues (e.g., explainable AI) which are very important in the case of digital platforms for legislation and other legal documents. Prof. Koubarakis is a participant of AI4EU.
Lynx, a European H2020 innovation action on multilingual compliance services exploiting a legal knowledge graph. Lynx is co-ordinated by Elena Montiel Ponsoda and Pompeu Casanovas, Víctor Rodríguez-Doncel, and Martin Kaltenböck are participants.
Nomothesia, an activity of the group of Prof. Koubarakis for making Greek legislation available on the Web as linked data.
Topics
Natural language processing techniques for legal documents
Legal knowledge graphs
Knowledge representation and reasoning techniques for legal documents
Explainable AI for legal documents
Linked data for legal documents
Machine learning techniques for legal documents
Scalable deep learning techniques for legal text analytics
Machine translation for legal documents
Question answering for legal documents
Chatbots for legal documents
Language resources for digital legal document research and development
National or international initiatives and digital platforms for legislation
Multilingualism
Specific application areas (legislation, judicial decisions, case law, compliance, contracts)
Workshop Programme
(All times are CET)
8:50 Welcome (Manolis Koubarakis)
Session 1
09:00 - 09:30 Large-scale Multi-label Text Classification: Labelling documents with hierarchically organized labels from taxonomies
        Ilias Chalkidis, AI Centre of Excellence in Document Intelligence (DICE) - IIT NSCR 'Demokritos' and AUEB, Greece
09:30 - 10:00 Combining Tree Kernels and tree representations to classify argumentative stances
        Davide Liga, University of Bologna
        Monica Palmirani, University of Bologna
10:00 - 10:30 Automatic induction of named entity classes from legal text corpora
        Peter Bourgonje, DFKI GmbH, Germany
        Anna Breit, Semantic Web Company, Austria
        Maria Khvalchik, Semantic Web Company, Austria
        Victor Mireles, Semantic Web Company, Austria
        Julián Moreno-Schneider, DFKI GmbH, Germany
        Artem Revenko, Semantic Web Company, Austria
        Georg Rehm, DFKI GmbH, Germany

10:30 - 11:00 Automated extraction of metadata from legal texts
        John Dann, Ministry of State, Luxembourg
        Amin Sleimi, University of Luxembourg
11:00 - 11:30 Legal Named Entity Recognition and Ontology Population
        Serena Villata, CNRS, France
11:30 - 11:45 Coffee break
Session 2
11:45 - 12:15 European Case Law Identifier: basics, state of play on implementation, current developments and related issues
        Marc van Opijnen, Publications Office of the Netherlands
12:15 - 12:45 Digital Legislation
        Guido Governatory, Data 61 CSIRO, Australia
12:45 - 13:15 Incorporating Natural Language Semantics in Legal Reasoning: reified Input/Output logic and the DAPRECO knowledge base
        Livio Robaldo, Legal Innovation Lab Wales, Swansea University, United Kingdom
13:15 - 13:45 Legal representation and reasoning in practice
        Sotiris Batsakis, Technical University of Crete, Greece and University of Huddersfield, United Kingdom
Community
There is already a strong community of people interested in the topics of the workshop. These researchers typically go to conferences such as the International Conference on Artificial Intelligence and Law (ICLAI), or the International Conference on Legal Knowledge and Information Systems (JURIX). There are some dedicated workshop series such as the International Workshop on Juris-informatics (JURISIN, Japan) or the Workshop on Technologies for Regulatory Compliance (TeReCom). There are also international associations that these workshops target such as the International Association for Artificial Intelligence and Law (IAAIL). Finally, we want to attract to this workshop people from Greece working on relevant topics (public sector employees, the legal profession and companies producing relevant software). The latter will be facilitated through the personal contacts of Prof. Koubarakis and the Greek members of the Program Committee.
Audience
The expected audience will be researchers and practitioners from the Semantic Web area who are looking for a new and timely topic to work on using techniques from AI.
Submission Guidelines
Contributions to the workshop can be made in terms of research or technical papers. Long papers should be not longer than 12 pages (including references). Short papers should be of max. 6 pages (including references). All contributions should be prepared in PDF format and should be submitted through the workshop submission site.
All papers and abstracts have to be submitted electronically via EasyChair.
All research submissions must be in English.
Submissions must be either in PDF formatted in the style of the Springer Publications format for Lecture Notes in Computer Science (LNCS). For details on the LNCS style, see Springer's Author Instructions.
Accepted papers will be published as AI4LEGAL workshop proceedings. At least one author of each accepted paper must register for the workshop to present the paper.
The proceedings of the workshop will be made publicly available before the workshop on the platform http://ceur-ws.org/.
Important Dates - ***EXTENDED***
All deadlines are midnight Athens time (GMT+2).
Submitted papers are due on August 17 September 8, 2020
Notification of acceptance by September 11 October 5, 2020
Camera ready papers due September 25 October 19, 2020
Workshop Format
The workshop will follow the traditional format (invited talks, presentations by paper authors, questions from the audience) but will encourage discussion and identification of open issues by giving enough time for questions after presentations.
Venue
There is no physical venue. The workshop will be held on-line like the rest of ISWC 2020.
Chairs
Program Committee
Nikolaos Aletras, The University of Sheffield
Ion Androutsopoulos, Athens University of Economics and Business, Greece
Karim Benyekhlef, Cyberjustice Laboratory, University of Montreal, Canada
Ilias Chalkidis, AI Centre of Excellence in Document Intelligence (DICE) - IIT NSCR 'Demokritos' and AUEB, Greece
Jack G. Conrad Thomson Reuters, United States of America
Thierry Declerck, DFKI GmbH, Germany
Randy Goebel, University of Alberta and ROSS Intelligence, Canada
Martin Kaltenböck, Semantic Web Company, Austria
George Karvelis, European Public Law Organization, Greece
Livio Robaldo, Legal Innovation Lab Wales, School of Law, Swansea University, United Kingdom
John P. McCrae, National University of Ireland, Galway
Marc van Opijnen, Publications Office of the Netherlands and European Case Law Identifier expert group, The Netherlands
Jeff Z. Pan, University of Aberdeen
Víctor Rodríguez-Doncel, Universidad Politécnica de Madrid, Spain
Pompeu Casanovas Romeu, Autonomous University of Barcelona, Spain, and La Trobe University, Australia
Ken Satoh, National Institute of Informatics and Sokendai, Japan
Martin Theobald, University of Luxembourg, Luxembourg
Clara Smith, IRI, UNLP
Leon van de Torre, University of Luxembourg, Luxembourg
John Zeleznikow, Victoria University, Australia